You've been all over town for your business meetings? Let's go for the expense report galore. And for that, you need an invoice!
At the end of each trip, we send you an email, to the email address registered on your Heetch account (in the "profile" section) containing
- a receipt with the addresses and times of the trip
- the invoice of the trip with VAT

TADAAA !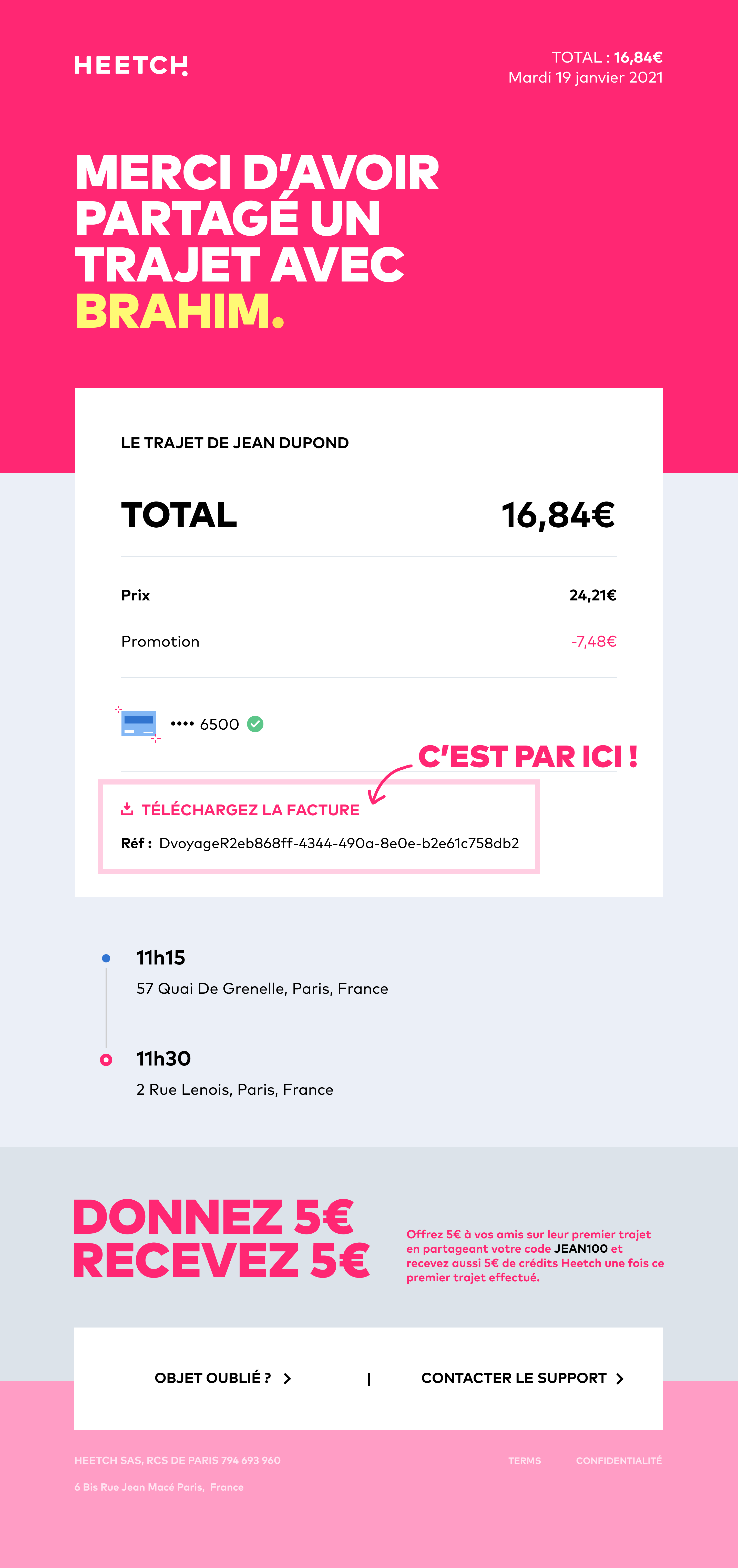 You did not receive anything directly ?
Check your junk mail, sometimes they slip in unintentionally;
Is this the wrong email address?
You can change it in the "profile" section of your application, and fill in the contact form below so that we can send it back to you :)